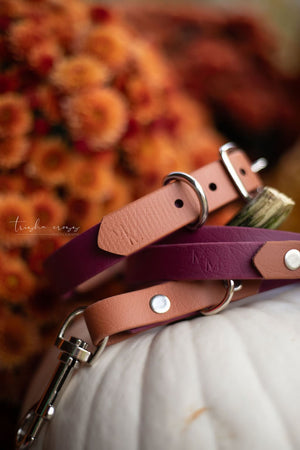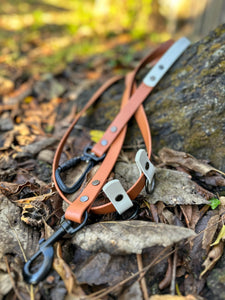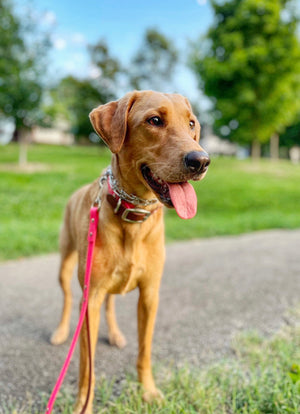 We love our MM pupstomers!
Ivy
We love our MM fam!
Moose
We love our MM fam!
Venus + Nova
We love our MM fam!
Sheldon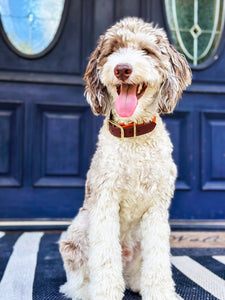 Thank you for shopping our small business!
We are truly forever grateful that you choose to love and support our shop! There are no words to describe how happy it makes us, to be able to provide sustainable products for you and your pups to enjoy!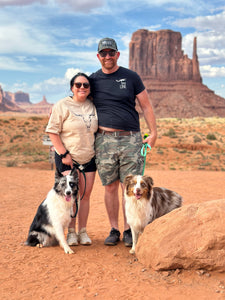 Meet the faces behind our shop!
Merely Mavy specializes in hand stamped pet ID tags & Biothane pet gear! Made with love in small town Kentucky. All of our products are 100% individually hand stamped & handmade by us!
Our pet tags & Biothane gear are not only stylish, but they are durable. Always ready for any adventure! We offer natural metals in high quality finishes. Our Biothane is also certified, made in the US.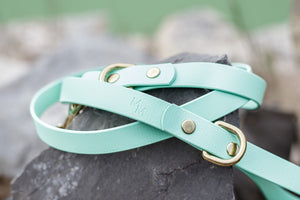 We are proudly: Woman & Veteran owned
Handmade in small town Kentucky!
My husband, Jamie is a US Army Veteran, currently serving in the National Guard and is a truck driver.
I am currently running our shop full-time while working in Sales & Marketing part-time, along with taking care of our daughter & 2 pups!
Thank you so much for visiting our shop! If you ever have any questions, or need anything please don't hesitate to reach out. We hope you have a safe & healthy 2023.
FOLLOW US ON INSTAGRAM & FACEBOOK
Follow along on our IG for more designs, announcements & Brand Rep discount codes! Follow links below: or search @merelymavy